The London Concert Review: Shea Arender Reigns Supreme as "The King Symphonic" Receives Standing Ovation at London Concert Hall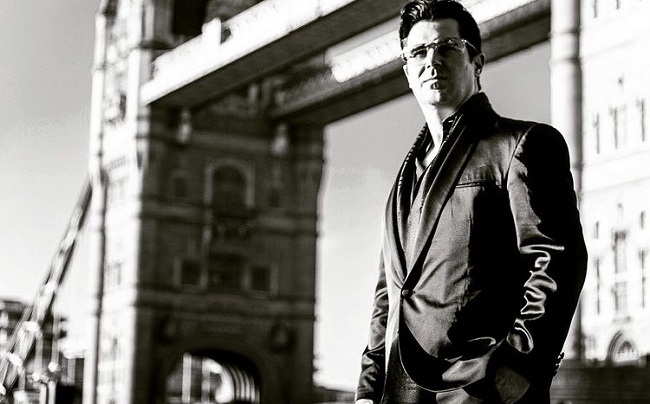 I had the pleasure of attending "The King Symphonic" concert, a celebration to the legendary Elvis Presley, hosted by Shea Arender. The concert took place at the beautiful and historic Cadogan Hall in London, United Kingdom. As a huge fan of Elvis, I was excited to see how his music would be presented with a symphonic twist.
As the lights dimmed and the orchestra began to play, Shea Arender took the stage and set the tone for the night. He spoke about the significance of Elvis' music and how it has impacted generations of people around the world. I loved Shea's native Texas, southern American accent! I could feel the energy and excitement in the room as the audience eagerly awaited the first notes of the music.
The orchestra started playing the opening notes of "Also Sprach Zarathustra," famously known as the theme from 2001: A Space Odyssey. The crowd erupted in applause as Shea Arender made his grand entrance, dressed in a navy blue suit and Elvis-styled hair. He looked and sounded just like the King himself, and I could feel the excitement building in the room.
The concert featured some of Elvis' biggest hits, such as "Hound Dog," "Jailhouse Rock," and "Suspicious Minds," all with a symphonic twist that added depth and richness to the music. The orchestra was led by conductor Toby Cruse, who did an incredible job of blending the classical elements with the rock and roll sound.
One of the highlights of the night was when Shea Arender sang "Can't Help Falling in Love" while the orchestra accompanied him. The combination of his powerful vocals and the beautiful orchestration was truly breathtaking and had the entire audience swaying along to the music.
Throughout the night, Shea Arender engaged with the audience and shared stories about Elvis, making the concert feel like a personal and intimate experience. He even invited a few lucky fans to come up on stage and dance with him during "All Shook Up," adding to the fun and excitement of the night.
As the concert came to a close with a rousing rendition of "A Little Less Conversation," I couldn't help but feel grateful for the experience. "The King Symphonic" was a beautiful tribute to the one and only Elvis Presley, and I felt privileged to be a part of it.
In conclusion, if you ever get the chance to see "The King Symphonic" concert, I highly recommend it. It's a once-in-a-lifetime experience that will leave you feeling inspired and uplifted, and it's a beautiful way to pay homage to one of the greatest musicians of all time.
⭐️⭐️⭐️⭐️⭐️
Darrell Lancaster
London Entertainment LTD.